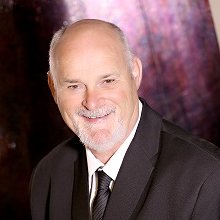 Taylor Truck Training Services (TTTS) offers a wide range of driver services. It is ultimately the goal of the company to be a one-stop facility for all drivers needs, including registration, licensing, training, and refreshers, but at this time TTTS mainly offers private and commercial driver education in the Orangeville and surrounding area.
Merv Taylor explains in detail about Taylor Truck Training's Services. Click on the Video button to learn more about Merv's unique approach to training.
Vision
To provide students with the knowledge supported by an excellent and safe transportation system.
Mission
The mission of Taylor Truck Training Services (TTTS) is to provide high quality, convenient and comprehensive driver education courses at a competitive cost. The most important aspect of driver education is SAFETY. It is the goal of Taylor Truck Training Services to have graduates with the safest driving records of any other competitor in Ontario.
Values
The following value statements represent the set of beliefs that define our organization:
We continuously strive for improvement, quality service, value for money, flexibility, creativity and innovation.
We respect the values, principles and opinions of students, co-workers, customers and the public.